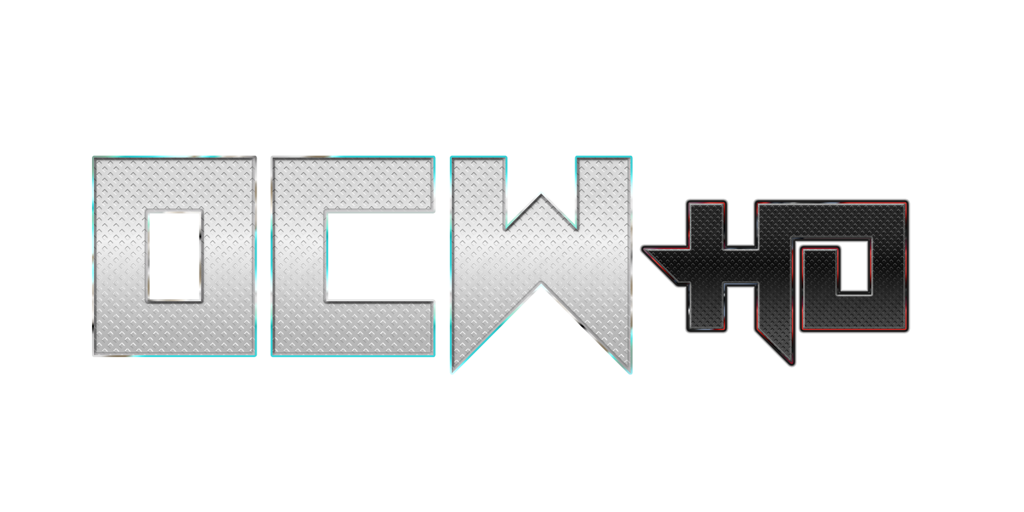 Jim Black is standing with H2O backstage for an interview.

Jim: Good evening folks! I'm backstage with someone that's red hot coming off one his best performances yet, H2O.

H2O wipes off sweat on his face with his towel. Gritting his teeth in frustration.

Jim: H2O, I haven't interviewed you since Devil's Night. Thank you for this opportunity.

H2O responds with just a nod.

Jim: Tonight, you came inches away from winning the Light Heavyweight Championship versus Pugh. What is going thru your mind right now?

H2O breathes in deeply to try to settle down.

H2O: I'm ok, Jim. But you're being too nice when you say I came within inches. There isn't a metric unit small enough to describe how close I was to beating Pugh.

H2O: Tonight was the coming out party of the Aerial Assassin. Every OCW Superstar was put on notice. There's no denial that the current Light Heavyweight Champ had to escape defeat by a roll up. Very clever.

Jim: There's no doubt that this will go down as a classic. I sense that this isn't over?

H2O: Oh far from it, Jim. You see this just fueled me even more. I'm hungrier, I'm famished and dehydrated. I'm thirsting for another shot at Pugh.

Jim: Are you officially requesting a rematch for the Light Heavyweight Title?

H2O: Insinuate what you want, Jim. I'm just requesting another fight period! I gave him hell in that ring tonight. I came into this fight knowing I had to damn near kill a man to win the title.

H2O: Until we meet again, I will continue to do what I have been doing up until this point. I'm not marching to no one else's beat but my own.

H2O: Week in and week out I will continue to climb the ladder until I cement your thoughts as me being one of the Greatest OCW Superstars in history.

H2O: Now if you would excuse me. I gotta get back to Queens to my lady. See you at The Garden.

H2O walks off leaving Jim Black speechless as the scene fades.
The Camera pans to the announce team!
| | |
| --- | --- |
| | Kid just made a hell of a statement tonight! |
| | Career defining! |
| | |
| --- | --- |
| | Up next the Butcher of The Skawd takes on The Hottest Comodity in OCW! |
| | That fat slob isn't a comodity! DIE DING DIE! |


THE BUTCHER vs BILL DING*
Loading the player...

The Camera pans to the announce team!
| | |
| --- | --- |
| | THE CARNAGE! |
| | HE BROKE MY MACBOOK!!! |
The scene opens as Anthony Baker walks out onto the stage with a microphone in hand. The crowd chanting ten chants. He looked around at the crowd before he began to speak.

Baker: Thank you, thank you Bakerverse. Truthfully I'm out here to get a few things off of my chest tonight. As you all obviously know tonight is Certified Greatness is the great city of Baltimore, Maryland!

The crowd begins to cheer.

Baker: As of recently you all know that Tobin of The 'scary' purge has been attacking me, trying to intimidate me, coming out after my match against KD, and making a fool of himself. Well, as you all know that Tonight I'm not getting my chance to rightfully get my hands on him. Instead I'm going to have to wait who knows how much longer.

Baker: And that's bullsh*t. Sorry about my language. That dingleberry is getting lucky, and he's getting away with from the booty kicking experience he'll get in that ring.

Baker: And that goes to all of the other Purge idiots in the back. With my time in The Purge I was treated as if I was nothing. Mugen or should I say 'my dad' took me in as he was obviously scared that I was better then him. And he was right! I am better than him! TEN TIMES BETTER THAN HIM!

The crowd begins to chant ten.

Baker: Ten times better all of the other members in the back, and that's why they have the not so mighty Tobin Frost coming after me. Sorry, old man. I don't think you have what it takes.

Baker walks over to the car before he sits on the hood.

Baker: Tobin. I know that you're back there listening this and I don't care what you're thinking, or saying. This is about me and you. You're not even worth my time. Tonight we should we settling this, but look at that.

Baker: We aren't! And I truly believe that is because you kissed Mugen's back door so you didn't have to face me.

He stands up from the car and walks to the side of the stage.

Baker: And well, Toby boy. Tonight we can settle this early. Tonight we can give the Bakerverse what they want to see.

Baker: They want to see me kick your ass, up and down this arena because they all know that I'm a ten! In the ring, outside of the ring, on this microphone, hell I don't even need this!

Baker: And you're scared to admit that it is the truth!

Bakers mic cut outs as Tobin comes out of the curtain.

Tobin: Kid you are 10 seconds away from becoming another statistic. You talk like you've actually done something here. A great showing a few weeks ago, so what, the question is can you keep it going? I don't think so, and I know the Overlord didn't.

Tobin: You are talking to the third black OCW Champion. One of the men who took out the A Team. I've been the Main Event of Wrestlution, and you are well… you. You just going to stand there, or you gonna catch these hands?

Baker doesn't hesitate and makes a B-line for Tobin. Tobin uses the momentum of Baker and throws him through the curtain to the backstage area. The camera follows as Tobin punches Baker.
Baker eats lefts and rights until he catches his berrings and ducks a hard left. He responds with a flurry of kicks and punches that takes Tobin by surprise.

Baker slams Tobin's head into a nearby table and hits him with a superkick that sends the big man to the floor. Baker stands over Tobin and begins yelling in his face. But with a veteran move, Tobin pokes Baker in the eye.
Tobin this quickly rises, Baker takes a wild swing, Tobin ducks and wraps around Baker connecting with a strong German Suplex on the cement floor.
Tobin doesn't waste a second as he picks Baker up setting up a Tobin Bomb. He lifts Baker and brings him crashing through that same nearby table.

Tobin: It's only going to get worse.

Tobin walks away as crew member rush to check on the fallen Baker.
The Camera pans to the announce team!
| | |
| --- | --- |
| | Good god almighty! |
| | Woah! |
| | |
| --- | --- |
| | Now its time for the first Main Event of the evening! |
| | There really isn't anything more to say now its personal! |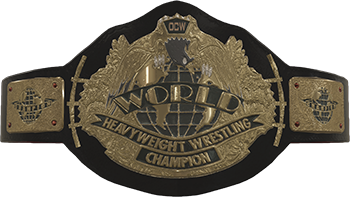 LEON VALENTINE
vs
NATE ORTIZ
Loading the player...

The Camera pans to the announce team!
| | |
| --- | --- |
| | ....... |
| | ........... |