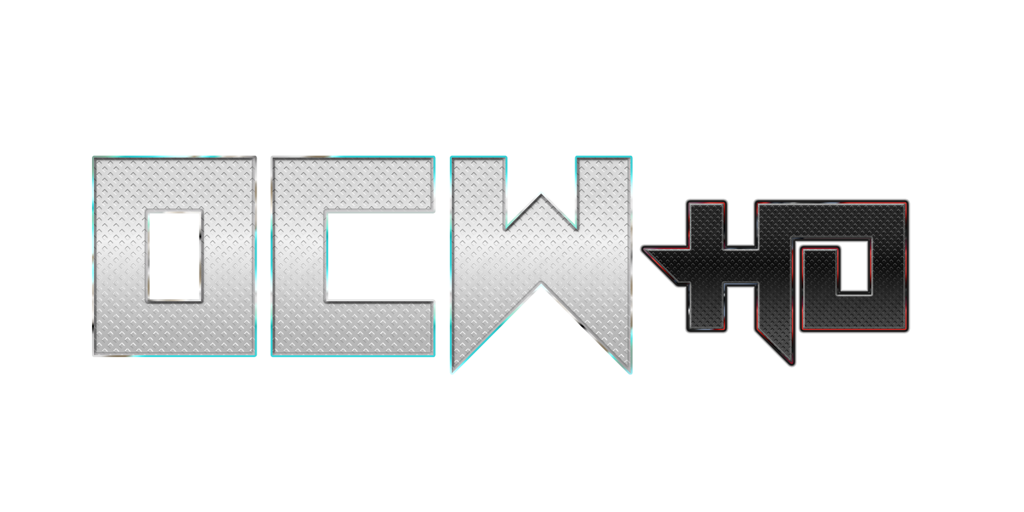 The scene opens up in a pitch black room where none other than our Overlord Mugen is spotted rummaging through his bag of goodies from his office. Mugen pulls out a baseball signed by Kenny Powers and examines it.

Mugen: And Molly said that this would never come in handy........HA.

Mugen winds up like a Hall of Fame baseball pitcher and whips the ball into the darkness behind him. We hear a muffled yell and a crashing of metal on the floor. Mugen laughs as he flips a switch on his command panel.

As the lights come on one by one, the pitch black room is revealed to be one of Mugen's many secret lairs. We see what all the noise was before as a hooded person is seen on the floor still tied to a chair and squirming in pain or confusion......mostly pain.

Mugen: HA, still got it.

Mugen moves over to the squirming figure and removes the hood to reveal that it is no other than Mr. Sensation.

Sensation: WHY I OUGHTA!

Mugen puts his left boot right on Sensation's chest and pushes him back down before he can break out of the zip ties.

Mugen: Not today old sport. You will not break my good mood with your LOUDNESS. Why don't you be more like your comrade over there who is completely silent.

Mugen points to the right where we see another chair with a completely knocked out Drago tied to a chair of his own.

Sensation: WHY DO YOU EVEN HAVE HIM HERE?!

Mugen: See, Drago tried to "save" you and honestly......the two of you have been distracting me from EVERYTHING THATS IMPORTANT. LIKE GETTING MY FREAKING BELT BACK.

Mugen starts stomping on the chest of Sensation repeatedly until he calms himself down with a breathing exercise. Sensation starts talking while struggling to regain his breath back.

Sensation: Not.......my.....champion.

Mugen's eyes light up and he starts laughing uncontrollably.

Mugen: Oh my god, you totally get me Sensation. You totally do. That's right. THAT'S RIGHT! NATE IS NOT MY CHAMPION! I AM THE CHAMPION THAT OCW NEEDS AND DESERVES. BUT I REALIZED.......

Mugen pulls out a huge syringe from behind his back and looks down at Sensation.

Mugen: Until, I am completely rid of you and Drago. I will never have full focus in my mission to regain my championship. Now I have to put you to sleepy bye.

Mugen sticks the needle in the neck of the struggling Sensation which instantly knocks him out cold.

Mugen: I apologize Sensation and Drago. It's not you guys, it's me. I just really hate you two.

Mugen walks back over to the command central while still leaving Sensation tied to the chair. He picks up his phone and calls one of his contacts.

Mugen: Yes Angel. I'll be over in...................about the next hour or so. Yes, yes, I know where the place is I have the coordinates! I paid for the damn thing, the boat...yes yes It's at the docks. Yadda yadda yadda, tell me something I don't know. HEY, don't back sass me, I'm paying you an RIDICULOUS fee to keep hold of these two for me so you better pipe down.

Mugen hangs up as he shakes his head.

Mugen: You two making me miss Certified Greatness tonight. I HOPE ITS WORTH IT.

Mugen kicks the completely knocked out Sensation as he begins to untie him from the chair. The scene fades out.
The Camera pans to the announce team!
| | |
| --- | --- |
| | What in thee hell is that lunatic planning! |
| | Something AMAZING!!!! |
| | |
| --- | --- |
| | And now its time for the final Main Event of the evening! The balance of Turmoil hangs in the........ |
| | Yea you dug that hole yourself. It's that Fraud Bentley and The Black King and its NOW!!!! |
-=WARNING!=-
AN ENTRANCE IN THIS VIDEO IS OF A PROVOCATIVE NATURE, AND MAY OFFEND YOU. OCWFED IN NO WAY CONDONES SAID ENTRANCE. SAID ENTRANCE IS SOLEY THE RESPONSIBLITY OF THE AUTHOR.VIEWER DISCRETION IS ADVISED. IF YOU WOULD LIKE TO SKIP YOU CAN BEGIN THE VIDEO AT 4:30
YOU HAVE BEEN WARNED!


Mr.BENTLEY aka RD MONEY
vs
DENNIS BLACK*
Loading the player...

The Camera pans to the announce team!
| | |
| --- | --- |
| | .................. |
| | ....................... |