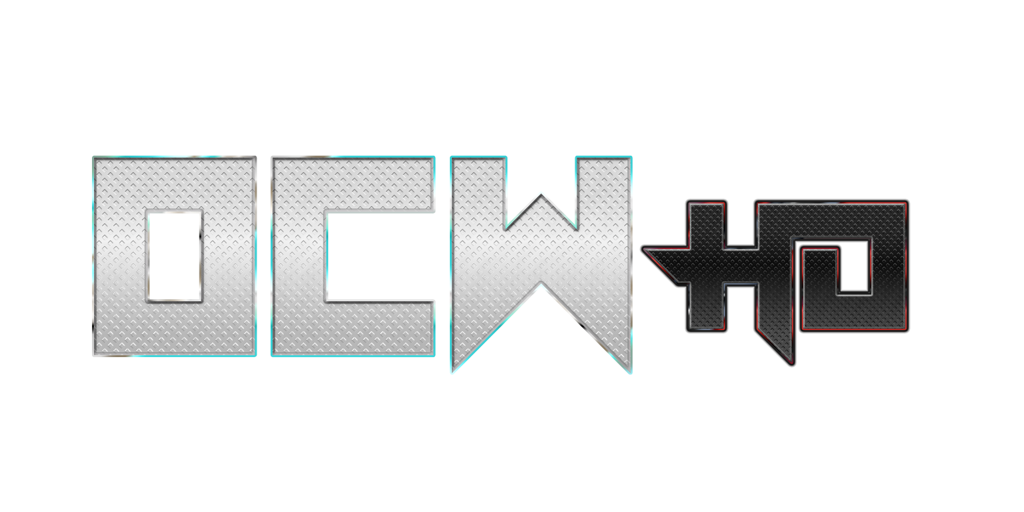 The tv in the medical bay showed the replay of Basil attacking Corey while he was on the stretcher, the replay died into static as Corey clicked the remote.

Corey: This is bullshit, I had that guy beat.

???: Yet here you are, again laying in the medical bay just like a few months ago.

Corey jumped and fell off the bed knocking over a bunch of equipment.

Corey: For fuqs sake Vincent, you scared the crap out of me.

The camera panned to the bed next to Corey's to show the Ghoulish features of Vincent Winters sitting Indian style.

Vincent: I task you with taking out Basil but you failed, and in doing so Bubba is now in hiding with a broken ankle and Little L is where?

Corey: I don't know, he might be at the wrong arena. You know L, kinda dopey.

Vincent shook his head a look of sadness flashed through his eyes.

Vincent: Well we shall amend these wrongs in due course.

Corey looked away for a split second to pick himself up off the floor, when he went to respond Vincent was gone.

Corey: I really did have that guy beat...

The camera fades out to the announce team as Corey got back into the bed....

The Camera pans to the announce team!
| | |
| --- | --- |
| | Better luck next time! |
| | He had that won! |
| | |
| --- | --- |
| | Up next a fued for the ages! |
| | Cort Marshall and H20 go to WAR! |

H20 vs Cort Marshall
Loading the player...

The Camera pans to the announce team!
| | |
| --- | --- |
| | Woah |
| | What a manuver! |
Previously recorded:

Sophia appears on screen as she sits enjoying a nice big bowl of "WEPA-O's" (patent pending). Her phone rings, and she finishes her bite before answering the call.

Sophia: Hey!! What's up?

??: (Inaudible)

Sophia: Oh, you know I'm ready. Kinda conflicted cuz the respect is there, and all that wasn't her fault, but this chick can hold a GRUDGE.

??: (Inaudible)

Sophia: Yea I know right. Ughhhh friggin' Madison!! Honestly, it should really be her in that ring with me tonight. After all that I did for that broad!! Let her stay in mi casa, let her make her stupid smoothies and clean up her messes, wiping her fake ass tears all for her to put the knife in my back.

??: (Inaudible)

Sophia: Mhm. Yup. Oh, and then, she wants to go talk some sh*t, about her master plan, how she'll be able to pick at the remains of whoever is left, that we're just some hood rats squabbling over RD's EBT cards. Can you believe that bish!!

Sophia: All she's done for herself in this business, was upgrade from that EBT card life to the credit card debt life. All by hanging onto the coattails of her meal ticket until she could brainwash him enough to actually stay.

Sophia: Don't worry though. I took care of something. She's gonna wish she held onto her EBT card hahaha…..

The scene transitions to a couture boutique/spa within Miami, where Madison has been pampering herself with some shopping and beauty services fit for a queen. She lays back in the cushiony chair in her spa robe, facial mask still on and cucumbers over her eyes. One of the clerks brings over her shopping bags from her earlier purchases, and she motions for him to put them down beside her before shooing him away.

Just as Madison continues to relax, the manager comes over with the tab and her credit card in hand.

Manager: Ma'am? Ahem. Ma'am.

Madison lifts her head up, eyes still covered by cucumbers, and groans at the manager.

Madison: Ok first of all. Ew. "Ma'am"? What do I look like, a middle aged soccer mom? Miss Cox.

Manager: Mees Cox, your credit card was declined.

Madison scoffs.

Madison: Declined? Your machine must be broken. Run it again, will you? You're cutting into my rejuvenation process.

Manager: Mees Cox, we run your card three times. It has been declined. You must call your credit card company to resolve.

Madison: Jesus. Ugh. Fine! Fine. Give me my card, dammit.

Madison picks off a cucumber and flings it just before snatching her card from the manager and retrieving her phone.

Madison: I'll have you know I'm going to leave a very negative Yelp review about this place! Unbelievable.

Madison dials up her credit card company and gives them the necessary info. After a few moments of speaking with them, her yelling can be heard from the front of the establishment as she becomes enraged.

Madison: WHAT DO YOU MEAN 'I CANCELLED MY CARD'???! WHY WOULD I DO THAT?? NO I DIDN'T CALL!!! YES THAT'S MY INFO. WHAT, DO YOU GUYS JUST LET PEOPLE CALL UP AND GIVE YOU THE MAGIC NUMBERS ALL WILLY NILLY AND DO WHAT THEY ASK??? WHAT DO YOU MEAN 3-5 BUSINESS DAYS?? F*********CK!!!!!

Madison hangs up angrily.

Manager: Problem, Mees?

Madison: Ahem. Ugh. No problem. Just, insolence and insubordination. Ok so listen. 'Little' misunderstanding with my card. Surely I can substitute the payment with an autographed 5x7 of your King, Dennis Black? Certified copy.

Manager: Who?

Madison: Ugh. Dennis Black! OCW's great Black hope!! The Black King? Obsidian Knee?

The manager stares back blankly before removing the second cucumber slice from Madison's face and summoning her staff to take back the merchandise.

Madison: Wait! What are you doing??? This is not how you treat the Queen! HEY! Give me back my frappe!!

Scene ends.
The Camera pans to the announce team!
| | |
| --- | --- |
| | HAHAHAHAAA |
| | How can you laugh? HOW CAN YOU? |