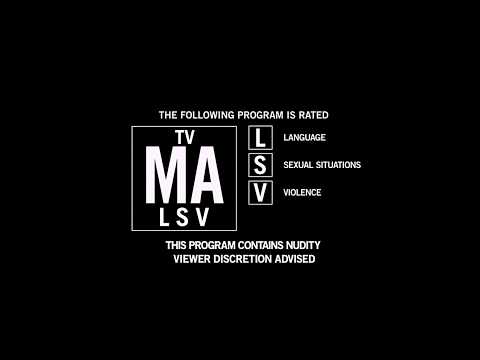 LIVE FROM MADISON SQUARE GARDEN
The camera pans to the announce team.
| | |
| --- | --- |
| | Ladies and Gentleman we are back on the scene with RIOT 542 |
| | We got a great SUPER SHOW for you tonight! |
The P3 Soundstage is lit up with spotlights all over. "Fred" sits behind the drumset clanging and banging on the drums while making unintelligible noises to the beat of "Crack Addict".

Mac is seen behind the couch with Bubba, licking his mane and barking. Finally the spotlights converge into two separate lights; a pair of shadows are seen doing cartwheels and backflips, doing something like 8 backflips in the air. Some real athleticism.

Finally the pair backflip into the spotlights, where it is revealed through some sloppy editing of totally-not-stunt-doubles, that Drago and Mugen are standing in the spotlights. Their fancy postures and confident expressions garner a cheerful reaction from the studio audience.

Drago: Lady and gentlemen!

Mugen: Please give a hand to the greatest. Tag team.

Drago pulls out a megaphone from out of nowhere.

Drago: IN THE GALAXY!!!!!!

Both: P3!!!!!!

The crowd claps as the pair make gorilla noises at each other. Drago hops over to the couch, where he is joined by Bubba and Mac sitting next to him.

Mugen attempts to backflip behind his desk but undershoots it and falls straight through the desk. The debacle gets a pop from the crowd. Mugen dusts himself off while he takes his seat and Young Ryan quickly replaces the desk.

Mugen: Old sport. You might not like our next guest of the show.

Drago: Why?

Mugen: He's a man that has sought your destruction over the past few weeks.

Drago: Oh no….

Mugen: Please """""welcome"""""......Nate Ortiz.

The crowd starts booing with the only man cheering being the Mr. Sensation impersonator that has followed the show recently. He starts crying and berates the people around him for jeering against his favorite wrestler.

"Sensation": MAMA GUEVO!!!

The curtain opens to reveal…..A goat? The crowd changes their attitude and starts oooohhhhing and aaaahhhhing at the creature.

Goat: Baaaaaahhhhh.

The Goat makes its way over to the couch and has a seat next to Drago. The "Best in the World" pets the Goat on its head. Meanwhile, Mugen pulls out a huge white board with several photos taped onto it; photos of…

Nate Ortiz.

Tobin Frost.

Shepherd.

Malu.

Ed Reed.

Between each of these photos are several arrows drawn that connect them that seem to form some massive oblong looking circle. The diagram looks less like a sensical structure and more like a crazed man's vision of a conspiracy theory.

Drago pets the Goat while Mugen draws attention to the board.

Mugen: Drago. You know I love my conspiracy theories.

Drago: Yes, of course.

Mugen: Now what if I told you….

Mugen uses a ruler to point at the board.

Mugen: That all of these men are connected somehow?

Drago: What you mean?

The goat bleats. Bubba and Mac literally put on their thinking caps for this one.

Mugen: What do Tobin Frost and Christian Shepard have in common?

Drago: They're uh…..um….

Drago looks nervous but Mugen answers for him.

Mugen: Their hairlines are non-existent.

Drago breathes a sigh of relief.

Drago: R-Right….

Mugen points to the arrows that connect the two mentioned.

Mugen: Now, I ask you. What do Nate Ortiz and Malu have in common?

Drago: Both World Champions at one point?

Mugen: Ehhhh true but the answer I was looking for old sport was fat. HA

Drago: Well that's not nice…..

Mugen: You know what else is not nice?

Mugen points at the picture of Ed Reed. Mac barks loudly at the picture.

Mugen: THIS MAN!

Mugen then starts pointing at the image of Shepard. Bubba roars in disapproval.

Mugen: GUESS WHAT THEY HAVE IN COMMON DRAGO!

Mugen pulls both pictures off of the board and puts them directly in front of Drago's face.

Mugen: TELL ME WHAT YOU SEE!

Drago starts to sweat a little at what Mugen is clearly implying.

Mugen: SAY NO MORE! They are both…….WACK!

Drago sighs in relief and slumps back into the couch as Mugen puts the pictures back on the board.

Mugen: What I am trying to say is look beyond the surface and see that there is a reason that all of these men exist and that is because…………

Drago's eyes widen awaiting Mugen to finish his sentence.

Mugen: They are all the same person. Look at them all. Some makeup and a wig go a long way these days.

Drago: But what you are saying is just crazy.

Mugen: Crazy. Or fact?

Drago: Just crazy. They not even same heights.

Mugen: Or fact?

Drago goes up to the board and Mugen and looks at it intently.

Drago: You have lost it comrade.

Mugen sighs and steps back to his desk area and sits down with his feet on the desk.

Mugen: Maybe you are right. Maybe I've been just looking at all the facts wrong and maybe there is no way they are all the same person. Or maybe……….

Drago: No maybe!

Mugen: …….maybe you are under the mind control of the Alien GOATS!

At that moment the goat that has been peaceful the whole time suddenly decides to jump at Mugen's direction. The goat puts himself through the desk and starts hissing at a horrified Mugen.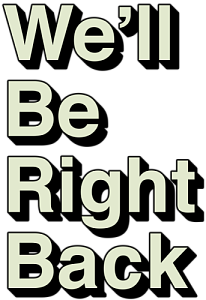 We cut into a dimly lit room backstage where Jim Black is stood, ready to interview Leo Grimm.

Jim Black: Leo what's next for you after your loss to Odon Klein and El Parca at Savage Saturday? You've been pretty quiet since your failure to bring your so called Deliverance to OCW.

Grimm stares at Jim and rips the microphone from his hands. Jim slowly backs away in fear and leaves the room.

Leo Grimm: Failure? I have failed nothing. What your feeble mind, like everyone else here in OCW, can't seem to grasp is Deliverance is a never ending process, and it is unforgiving.

Grimm faces the camera.

Leo Grimm: The Dragon that is Deliverance may rest in pursuit of Odon Klein and El Parca, but you should both know, when you least expect it your time for Salvation will strike and the bells will toll for you again, those seeds have been planted and will come to harvest.

Leo Grimm: In regards to what's next, that's simple. I continue to usher in Deliverance to OCW, and starting tonight, Jerome Hamilton will find that his moment has come, tonight he will feel the painful bliss that…

Suddenly, a small crash can be heard off-camera. Grimm looks off to the side, where the familiar voice of Kareem Franklin can be heard, he sounds restless and extremely anxious.

Kareem: Hey! Hey! You seen Johnny Millionaire!? He's still after me, he's here, he's
gonna come for me. Jerome? Jerome!? Oh no, you're not Jerome, you're creepy as sh*t my guy. I am SO sorry, I will go, I need to g-

Grimm: It seems the Dragon has decided to present me with an opportunity for early Deliverance.

Grimm drops the mic as Kareem lets out a tiny scream and falls to the ground in fear. At this point, Jerome Hamilton bursts through the door that Franklin left open as he entered.

Jerome: Kareem! Man what the hell are you doing in here, fool?

Kareem: Jerome! My boy where have you been?? I haven't slept for a whole week! Man, we was just having fun at that casino and that vase looked so shiny and I just had to throw it man, I just had to do it but Johnny M-M-Millionaire was not happy with your boy so I had to run but he got me man, he really di-

Jerome: Hey, shh-shh-shh it's okay Kareem. Johnny is not here tonight, you have nothing to worry about.

Leo Grimm takes a step closer to the pair. Kareem looks up at the imposing figure and lets out another mild scream and immediately hides behind Jerome.

Grimm: You two bumbling imbeciles have stumbled into the view of the Dragon's Eye. Is it Deliverance you seek willingly, for I AM THE WAY and you have arrived at the door.

Jerome: Don't get it twisted, when we step into the ring tonight, I ain't looking for none of that deliverance you been talking about, it's just all business baby. Don't let what my boy Kareem is doing fool you, we out here to show that we belong in OCW, and we plan on doing that tonight.

Grimm: Belong? You belong to Deliverance, and I am my brother's keeper, I am the Shepherd, I will guide you to your purification and Salvation. I will set you free. I-

Jerome: Look my man, YOU, can choose to believe whatever I say or what you're
babbling about, but here's one thing that is absolutely true: you are truly creepy as sh*t my guy. So I apologise for my boy's actions, but I ain't apologising for what happens in that ring tonight, because I have a LOT to prove.

A few tense moments pass, but is broken up by a booming shout coming from a distance.

Millionaire: KAREEEM! I KNOW YOU'RE AROUND HERE YOU EMACIATED BITCH!

Johnny Millionaire can be seen in the background, storming past the dark room. Kareem immediately jumps and hides himself in a ball in a corner. From afar, Johnny takes a long, hard glance into the room where the three men are stood.

He takes a long moment to attempt to take in the surroundings of the low-lit setting. He sniffs a few times, sensing something is off.

Millionaire: My God it smells in her-

Millionaire looks around and sees Leo Grimm staring ominously at him.

Millionaire: -oh… right… yeah… satanists… right… I'm gonna… go… surely even that ugly dirt merchant wouldn' wanna stick around here.

Before Leo Grimm can even react, Millionaire is already halfway down the backstage area.

Millionaire: YOU CAN RUN BUT'CHA CAN'T HIDE!

Grimm turns his attention back to Hamilton and Franklin, but Franklin scurries off the opposite direction Johnny Millionaire went.

Franklin: Don't worry Jerome you got this! I've got some business to attend to! COME GET ME JOHNNY BOY! I'M RIGHT HERE!

With that, Franklin takes off in a full sprint, leaving Jerome and Grimm to stare each other down as the scene fades out.


LA ESTRELLAS FUGAZ
vs.
DEBBIE DESTRUCTION
We pan back into the scene that ended Riot 541 Cobra looks at the man who has just greeted him.

It is none other than the Trash Spider, Ryu Matsumoto, freed from his internet prison. He's sitting in a large velvet chair that's out of place in the locker room.

For some reason the area that the chair occupies is the only dimly lit part of the locker room.

Cobra: You were trapped in The Cube, how are you here? Why are you here?

RYU: Don't you see Cobra? It was me! I orchestrated this masterful escape plan.

Cobra: What?

RYU: Don't you see Cobra? I was the one who hacked The Cube and calculated a new trajectory to make sure it crashed into a gaming studio!

RYU: I was the one who got those HACK developers to turn the Cube into a game.

RYU: Yes! I was the one who invited you to Beta test the game!

RYU: IT WAS ME COBRA! I WAS THE GAMER FUEL YOU SPILLED ON JAY'S STREAM DECK.

RYU: ME I WAS THE TEMPER THAT JAY LOST!

RYU: ME! ME! I WAS THE ONE WHO WAS THE NINE IRON THAT BROKE THE CUBE!

RYU: COBRA DON'T YOU SEE?! IT WAS ME! I WAS THE ONE WHO PEED YOUR PANTS IN THE SEVENTH GRADE WHEN YOU TRIED TO ASK YOUR CRUSH ON A DATE.

RYU: SENDING YOUR LIFE SPIRALING OUT OF CONTROL UNTIL IT REACHED THIS MOMENT NOW!

RYU: FREEING ME FROM THE CUBE!

RYU: AND THIS SUNDAY IT WILL BE ME! ME COBRA! WHO WILL BE TAKING THE LIGHTHEAVYWEIGHT CHAMPIONSHIP FROM YOU, BECAUSE I CAN!
Backstage at Riot, the party is hopping--everyone not in a match or too busy to attend is at the birthday party of Akita, one of OCW's most popular officials.

Wrestlers stand around and chat, temporarily putting aside competition and grievances for this special occasion. A huge buffet is laid out as well, with the centerpiece being a massive cake, taller than anyone there.

Shortly the guest of honor appears, and everyone turns to greet him. Notably, Harvey Ocean, a man Akita has seen in both triumph and failure in the squared circle.

Akita nods and makes himself at home in the party, as another OCW alum sidles in. No suit, no wrestling gear, and notably--no Future Investment briefcase.

A few members of the crowd turn to regard him with suspicion, being well aware of his actions the past few weeks. He simply shrugs and joins the party with the rest of them, grabbing handfuls of appetizers and stuffing his face.

Soon, everyone quiets down as Jim Black clears his throat into the microphone.

Black: Ladies and gentlemen, I hate to interrupt, but this man has been an important part of our company for years… and now he's one step closer to that mythical pension plan!

The audience laugh politely.

Jim indicates a large candle atop the cake, shaped to look like a generic championship.

Black: So what better way to celebrate than… Akita! Blow it out!

Jim mimics the commentary catchphrase as Akita steps up a small ladder to blow out the candle. While most are paying attention to this, Cort Marshall is still engrossed at the appetizer table…

After he notices everyone is watching the candle, he surreptitiously reaches under the table and pulls out none other than the Future Investment Briefcase!

He locks his eyes on the back of H2O's head and begins to walk forward, at the same time as Akita blows out the candle…

The flame dies, the crowd cheers, and… the cake explodes. Akita is thrown backwards off the ladder and through a buffet table, as an icing-covered figure leaps out of the cake's corpse, jumping right past Harvey and the rest of the spectators. Everyone turns to look, and they see Cort with the briefcase as well.

Cort: Oh, for fu…

The mysterious figure makes a beeline towards Cort, cutting him off with a punch… no, wait, a BINGO punch, straight to the jaw!

Cort goes sprawling, briefcase flying out of his hand, as most of the crowd scatter in the chaos. H2O, on the other hand, walks up to the cake bandit, who we can now recognize as B17.

H2O: I'm starting to get the feeling you want me all to yourself. That's twice now.

Harvey smirks.

Bingo wipes a hand over his face, cleaning off some icing, before flicking it in Harvey's face.

Bingo: Yeah… you owe me one. You owe me that title. THE PEOPLE owe me that title. Don't make any mistakes… I just did what I had to do to make sure I get what I want.

H2O: He would've missed like he misses his moonsaults. Trust me I could've handled him.

Bingo: You couldn't handle a goddamn thing.

H2O: Handled you once already. I'm not afraid to do it again.

Bingo: Yeah, and when I beat the tar out of your big-man-small-brain friend KD, you won't have anyone to save you from another embarrassing title "defense."

With that, H2O tries an out-of nowhere superkick, but Bingo ducks out of the way, returning the favour with a kick to the shins. Harvey is driven backwards, but fights back with some sharp strikes, and both men go back and forth.

Meanwhile, Cort stirs on the ground, grabbing an electrical cable and wrapping it around the ankle of B17 as he goes for a kick, sending him to the floor.

Cort tries to wrap the cable around B17's throat, but gets an elbow to the face, and both men roll apart, standing up. All three men stare at each other, tensed up in a Mexican standoff. Before anything more can happen, though, other attendees finally get their act together and separate the men.

Cort curses them all out, trying to shove them off, while B17 and H2O glare at each other. H2O still smirking, B17 laser-focused and serious, despite the cake accessories.

Cort: YOU RUINED MY CASH-IN! AGAIN! I HATE YOU!

Akita, meanwhile, is back to his feet, covered in food.

Akita: You ruined my shirt!

Jim Black shakes his head in disgust.

Black: Get these jokers out of here!

Security escort B17 and Cort out, while H2O puts up his hands.

H2O: Wasn't me. I just came here for cake.