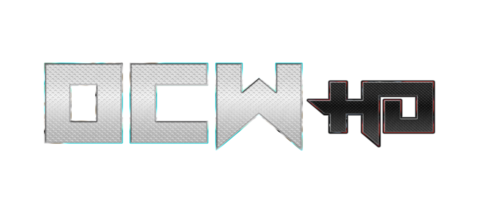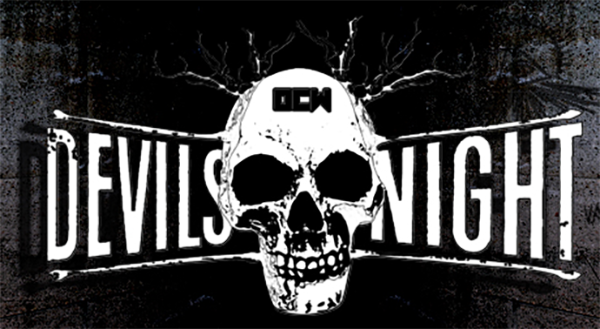 DEVILS NIGHT 2019 INTRO
NEW ORLEANS, LA
The Camera pans to ramp as an old nostalgic tune hits and the duo of Scaggs and Poling head down to the ring!! The packed crowd roars in excitement and begins to chant "OCW" OCW" "OCW"

| | |
| --- | --- |
| | Ladies and Gentleman ITS TIME FOR DEVILS NIGHT! |
| | I'm so excited I can't contain myself! |
The cameras cut to the back as the fans in attendance see their favorite luchador El Parca. El Parca, seems to be aimlessly looking for a camera that is currently live.

El Parca yells toward the camera man that is filming him at the moment.

El Parca: Hey you! El Parca runs towards the camera and grabs it from the camera man, as if he were vlogging.

El Parca: AMIGOS! MY FRIENDS! THE OCW FANS! Finally, it is time to return and WOW is tonight a special night. I don't know if you seen on social media lately but one handsome luchador Parca then points at himself. is in not only the FIRST match of the FIRST Show of SEASON 15! BUT! It is for the Light Heavyweight Championship!

El Parca seems giddy as if he were a kid in a candy shop, pacing back and forth with the camera looking all around absorbing his surroundings.

El Parca: During this off season I went back home to Mexico. I seen my mom and dad! They loved seeing me, it were as if I was gone forever but it was only for a couple months! But then, when the news broke that I would be in a championship match that is when the game face came on.

El Parca: Me, my father, and my grandfather spent many hours, days, and weeks. Honing my skills, honing my arsenal of weapons I can pull out anytime during a match. I have never felt for confident for anything in my life! THIS IS MY SEASON! And, I wouldn't be here without you. El Parca points at the camera.

El Parca: I know I haven't been here long but! The love, support, and kindness I have received from the crowd is phenomenal. I was just a kid from Mexico fighting his way up to the big league. Now.. wow here I am. This is not only just the start of my journey towards the top but this very well could be the night I catapult into history!

El Parca: I could've never imagined this day would come so soon. I surely can't lie and say I'm not nervous that's for sure.. El Parca brings the camera closer as he whispers. but hey don't say anything to my opponents that I'm kinda nervous. He then laughs and pulls the camera back.

El Parca: Seriously, from the bottle of my heart, and my families heart I appreciate you, all of you! Without you there is no me. So for that I can't thank you enough for everything you all have cheered me on for. I promise this season, next season, and until I can't fight anymore I will FIGHT AND GIVE YOU THE BEST MATCHES YOU CAN SEE!

El Parca: Ladies and Gentlemen.. boys and girls.. IT IS FIGHTING SEASON!!! I will see you all later tonight thank you!

Parca then hands the camera back to the camera man and laughs as he pats him on the back. As he is seen strolling off going on his phone the cameras pan to the announcers table..
FATAL 4 WAY
BOBBY MINIO vs EL PARCA vs
ELLIOT PARKER vs A.C. COBRA
The Camera pans to the announce team!
| | |
| --- | --- |
| | WHAT |
| | WOW! |