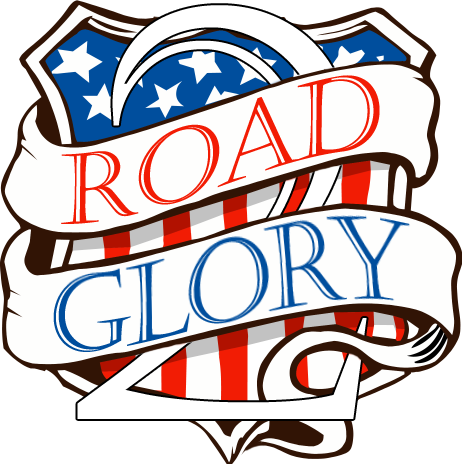 WASHINGTON, DC
The Camera pans to ramp as an old nostalgic tune hits and the duo of Scaggs and Poling head down to the ring!! The packed crowd roars in excitement and begins to chant "OCW" OCW" "OCW"

| | |
| --- | --- |
| | Ladies and Gentlemen, Welcome to Road To Glory 2019! |
| | We are back on the scene crispy and ever so clean! |
| | |
| --- | --- |
| | So sit back, relax and STRAP IN! Because this is the LAST STOP! |
| | BEFORE WRESTLUTION XIII |
We find ourselves outside, in a park, a park on 5th Street, NW to be exact. Behind a government building the Capital One Arena looms in the distance, tonight's venue for Road 2 Glory. Music can be heard, and the sun is shining in the little park, people have begun to gather.

Reese: This barbecue sure was a good idea Matty.

In the background a few grills have already been fired up as fans with and without tickets have begun to gather for the show later on. A few lesser OCW wrestlers can be seen milling around, crows are arguing about who are going to win but most seem to be in good mood. A few kegs have been supplied as well.

Manning one of the grills is in fact, Mark Reese, his apron declaring him to be 'the sexyman alive,' he bought it off of Wreddit because it looked like the seller really needed the five bucks.

He flips a burger carefully, barbecue is serious business back home, but as it lands back on the grill with a satisfying sizzle, a sad look crosses his face.

Reese: I'm sorry I couldn't beat Bray so that we could both make our debuts on the big scene tonight Matty, but I'm sure you'll do good.

Matty doesn't look up, it soon becomes clear he has a pair of headphones and a walkman blaring as he dances around the room to 'Shut Up and Dance' by WALK THE MOON.

Matty: Shut up dance with me!

Reese chuckles and goes back to manning the grill, in the background Thomas Archer can be seen snooping around but no one is paying him much attention as he keeps screaming 'peasants' at everyone that gets too close.

Matty continues to dance around as he works, getting various items out of the back of a pickup truck. He struts his stuff back over to Mark, and takes the headphones off, hanging them around his neck.

Matty: A backless dress and some beat up sneaks, my discoteque teenage dream...

Reese looks up again as Matty begins to think aloud…

Matty:Do you think I'll meet one? Y'know, l've changed since that time in the bar thanks to you…

Reese: I'm sure you will buddy, I appreciate all your help but… Hold on…

Reese reaches down and picks up a chicken drumstick, taking a bite.

Reese: Shouldn't you be off to the arena soon for your match? Clock's ticking man.
The Camera Pans To The Announce Team!
| | |
| --- | --- |
| | He will be in action tonight! |
| | Better get his head in the game! |

The Camera Pans To The X-Tron!
The camera flashes white several times. It flickers between various parts of the arena before quickly cutting to black.

A squiggly line crosses the screen several times randomly as well.

After a few flashes and cuts. The lines begin to illuminate. It is a flashing green line pulsing across your screen.

henlo ther.

Suddenly, one of the flashes pauses, holding the white screen over the view. The OCW Universe lay confused.

oooh mai.

One final flash reveals a young looking man in green and black face-paint.

Man: Hooooh. Henlo there. I see you peeking.

Another flash happens and the man is now suddenly further back than he was before he's swinging his green scarf and staring at it... Almost sexually.

Man: I see you are heeeeeere. You are heeere. For me.

Man: Tonight begins REIGN.

As the word comes out of his mouth, the entire scene shakes, as if an earthquake had hit. The man in the green paint does not move as the room around him violently shakes about.

Man: THE REIGN.

Man: OF THE MAN... CALLED... JOOOOOOPITER.

The room shakes more and more. The Man Called Joopiter does not falter, his movements are not altered in the least. He holds his hands in the air and pulls them together quickly.

As his hands clap together... The room stops shaking. Everything is back to normal. The camera zooms closely into The Man Called Joopiter's painted green face. He slowly opens his eyes.

The Man Called Joopiter: Goo-bai now. Ta-Ta.

The Man Called Joopiter falls flat on his back in the room. The sound of the lights buzz in the background... As it appears he has passed out.

The scene fades to black.
The Camera Pans To The Announce Team!
| | |
| --- | --- |
| | He better wake up! |
| | Cuz he is on NEXT! |
UNDER BUDGET ROOKIE
CLUSTER MUCK OVER THE TOP
ROPE BATTLE ROYAL
JOOPITER vs DANNY WATTS vs JOSHUA TUCKER vs MATTHEW MAY vs SOLOLON CAINE
vs T.Y. SPARKS JR.B
The Camera Pans To The Announce Team!
| | |
| --- | --- |
| | He did it! |
| | WHY HIM!!!!! |
April is a fool's month, Tiberius Octavian Dupree is no fool. Yet since Certified Greatness everyone treats him like Lennie of Mice and Men instead of the decorated Hall of Famer and benchmark for professional wrestling that he is.

Stalking the parking lot, Dupree is channeling his inner Chris Ryder as he searches for OCW officials to threaten and abuse. He has to resort such barbaric tactics in order to ensure he qualifies for his match against Antonio Everrett later tonight.

Crouched out of sight Dupree finds his mark, Senior OCW Official "Ted" who steps from his '87 Buick Regal. Dupree immediately attacks from behind putting "Ted" in a modified Pepperton Sleeper. His face pressed against the dirty windows of the Buick, Dupree maliciously whispers;

Dupree: One hundred and sixty nine pounds….

Dupree squeezes tighter on "Ted's" windpipe causing him to gargle.

Dupree: Say it with me "Ted", one hundred and sixty nine pounds…

"Ted" struggles to say it, only choked out coughs of "69" can be heard.

From the glance of the overhead security camera it looks as if a large blonde woman is having her way with her submissive hubby. "Ted" continues to spit out sixty nine while choking.

Dupree: One hundred and sixty nine….

"Ted" can see Dupree's reflection in the side mirror just as he releases him and disappears into the shadows. "Ted" gathers his breath and looks around for Dupree but he's long gone as the camera fades to black.
The Camera Pans To The Announce Team!
| | |
| --- | --- |
| | THAT'S NOT RIGHT! |
| | TED LOVED EVERY MINUTE OF IT! PHREAK! |