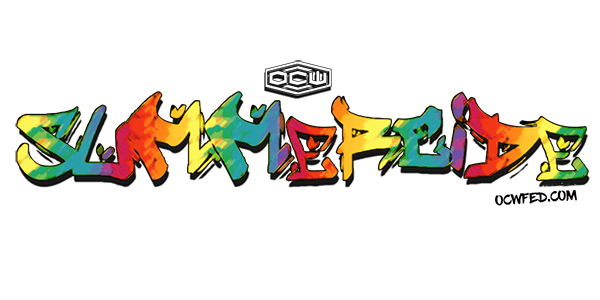 SUMMERCIDE 2020 INTRO
PHILLY, PA
The Camera pans to ramp as an old nostalgic tune hits and the duo of Scaggs and Poling head down to the ring!! The packed crowd roars in excitement and begins to chant "OCW" OCW" "OCW"

| | |
| --- | --- |
| | Ladies and Gentleman WELCOME TO NIGHT #2 of SUMMERCIDE 2020! |
| | Let's kick the tires and light the fires! WHOOOOOOOOOOO |
LADDER GRUDGE MATCH
DOC GREEN vs. ANTONIO EVERRETT*

Nate Ortiz walks into the arena gear bag in hand. Nate looks like the man in black, black vest, pants and shoes. He has the face of a man with no conscience. As he continues down the hall, Nate is approached by Jim Black.

Jim: Nate, how are you doing after the events on Turmoil last week?

Nate: Pissed off Jim. To have what happened to my wife and kids on top of what happened in my match last week has pushed me over an edge Jim.

Jim tries to ask another question but Nate puts his hand up.

Nate: You've known me as long as anyone here. You know that I can take a hell of a lot. But you don't mess with my family. Aries has opened Pandora's box and he has to live with the consequences.

Nate: This is the end of the road for him and he's not getting the Golden Boy tonight. Tonight he's getting as my boy, RD Money, would say, Thug Nate.

Nate: What's coming is…

Nate stops as a familiar face walks into the frame. A very beat up Wrex.

Wrex: What's coming is a twenty minute beating followed by an STF and the final ride of Aries. Am I on the money here? Let's be real here, what are you actually trying to accomplish? Huh Mr. OCW? Are you trying to kill him? Make him go away forever, ride off into the sunset so you never have to see his face again?

Wrex: We all know that you can't kill a scumbag Nate, it just comes back stronger, hungrier and angrier than before. Though It'll be interesting to see how that'll go, he already looks like he's reached boiling point. How much angrier can he get?

Wrex stops for a moment to look over to the Franchise.

Wrex: You do too now that I look.. Looks like you haven't been getting much sleep there. What did he do? Go for the family? It's a classic approach. Got a deathmatch out of it myself.

Nate: Find a nice "safe" place to watch me end Aries and we'll talk…

Wrex smirks as Nate walks away leaving Jim Black at a loss for words.
OCW PRIDE CHAMPIONSHIP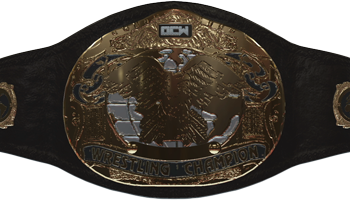 THOMAS ARCHER vs. AISU*