PRESENTED IN WIDESCREEN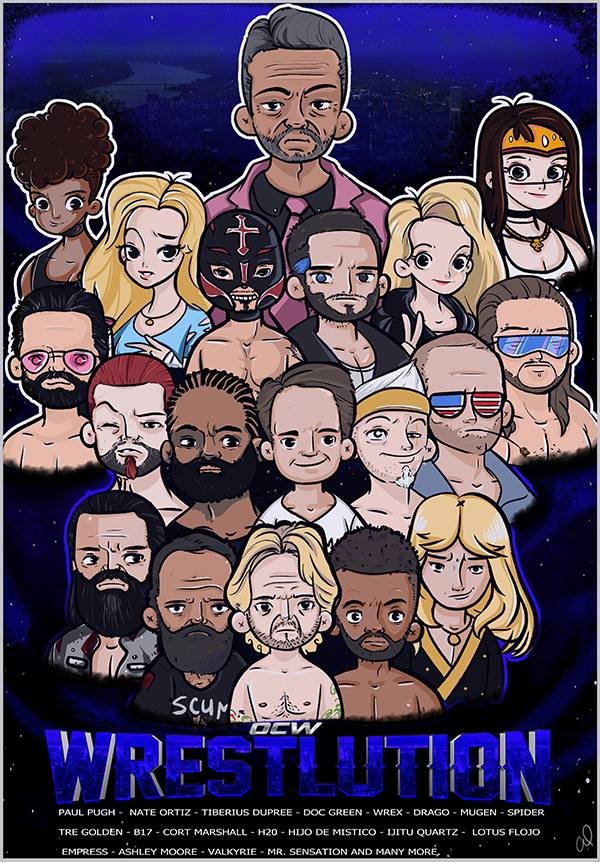 LIVE FROM THE METLIFE STADIUM
The Arena Explodes in a cascade of Pyro technics as the Official Wrestlution 13 Theme blares.
The Official Wrestlution 2019 Opener!
The Camera pans to the announce team!  
| | |
| --- | --- |
| | IT'S TIME!!! IT'S WRESTLUTION 13!!! |
| | HOLY CRAP, WE MADE IT! |
| | |
| --- | --- |
| | We have an amazing show for you tonight! |
| | I can't wait everyone is ramped up and ready to go! |
The Camera pans to the announce team!  
| | |
| --- | --- |
| | Good god! |
| | He hit him with everything! |

We fade into the scene of Drago sitting on the hood of his white Ferrari Testarossa outside the MetLife Stadium. He looks over at the building, then looks back down. His expression is somewhat neutral, with his introspective gaze staring at the ground. A voiceover plays while this is going on.

Drago: For years, I defend my legacy at Wrestlution. And I've taken on all sort of people.

Drago hops off the roof of the Testarossa and starts walking toward the MetLife Stadium.

Drago: AC Cobra. Camelbones. Nate Ortiz. Penguin, TTT…..

The "Best in the World" walks up to the front entrance and greets the security guard, giving him a bro hug.

Security: Best in the Woooooooorld!

Drago shrugs before he steps through the entrance.

Drago: All with the same goal of taking me down to claim their place in history. To become what they call "King of the Jungle" or…."Best in the World" I'm guess. Is not really names I choose for myself, but other people do. Even after being King of OCW years ago, they still treat me like king.

The former World Heavyweight Champion walks through the hallways with his hands in his pockets. He stops every few seconds to admire posters from the past pay-per-view events.

Drago: And being "King of the Jungle" mean you have to protect what is yours. Protect the friend and family you hold close to your heart. The environment around you that have nurture you and help you grow.

Drago walks past the hallways and into the locker room, where he starts to wrap his hands up with tape.

Drago: Harvey want to take everything away from me. The streak. He want the people to crown him king. To worship him as "Best in the World". That not gonna happen. He gonna find himself in the fight of his life.

Drago: He tried to injure the "King of the Jungle". But what he should know most of all is that injured animal is most dangerous one.

The camera cuts to Drago looking seriously at the camera as the voiceover seems to stop.

Drago: And if you come at the king…..you best not miss.

Drago slams the locker door, causing the screen to cut to black immediately.
| | |
| --- | --- |
| | |