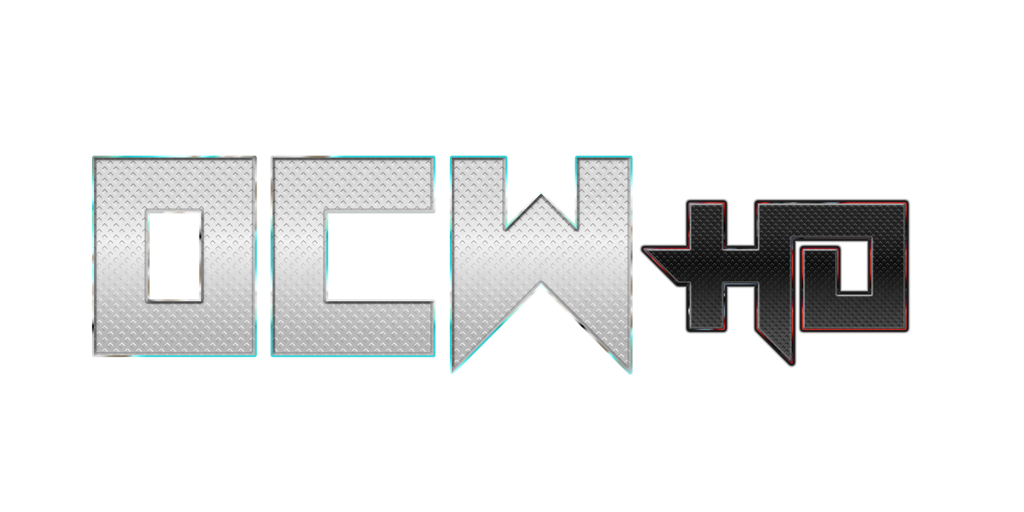 Prince makes his way to the ring as he is making his way to the ring he stops right at the bottom of the ramp and looks around. He grabs a mic before standing in the middle of the ring and raises it to his lips.

Prince: So last Riot you all seen I called out Turmoil's own Wrex to fight me yet.. He never showed up because he was a coward. So now tonight I will give ONE lucky person in the back to face me! The Prince of Wrestling LIVE ON Pay-Per-View. So, let's go with yet another apparent "fan favorite" the man whose head is stronger than two cinder blocks and dumber than a sack of rocks to fight two guys by himself! Riot's own Samsin Simsin!!

Samsin's music hits and the crowd pops hoping he was released from jail to come and beat the snot out of Prince. As his music continues to play the camera pans to Prince laughing and holding his stomach in the ring.

Prince still laughing but trying to contain himself..

Prince: Come on Samsin! Let's go buddy! Come get your first win on OCW television buddy!

Prince now pulling himself together he stops laughing and begins to talk once again.

Prince: And yet again! This coward doesn't even come out to fight me just like Wrex! Come on OCW universe where are these guys at? Management needs to control their supposed "talent" better to have them not no show our Pay-Per-Views. But oh well I tried to give another cockroach a chance but yet again he forfeits and there is another win for the Prince of Wrestling!

Prince drops the mic in the middle of the ring and makes his way back to the back as the camera pans back to the announcers table..

The Camera pans to the announce team!
| | |
| --- | --- |
| | Kid got balls the size of Jupiter! |
| | He's going to need them! |
Xtron Flickers On!
Loading the player...
The Camera pans to the announce team!
| | |
| --- | --- |
| | I love it! |
| | Tonight is gonna be huge! |
We are live backstage in the SKWAD lockeroom. Leon Valentine is sat down going through the necronomicon with his new apprentice... Rodent. Malu is eating as usual. The Butcher is standing quietly by the door like he always does. TKF are on roller skates as they skate around the locker room while Tiberius Dupree is counting the strands of his gorgeous hair.

Leon: Come on, there has to be something in here so GOD can't interfere with our master plan tonight?

Leon slowly starts moving backwards and forwards. You can clearly see he's on edge.

Malu who has a mouthful of Doritos in his mouth starts talking.

Malu: Why don't you relax Leon?

Rodent: The master must concentrate, don't disturb the master...

Tiberius Dupree from the other side of the room begins to yell.

Dupree: STOP CALLING HIM THAT, HE IS THE MASTER OF NO MAN!

Rodent: Please don't yell, the master must concentrate.

Dupree: Tell me, where in God's green earth did you find this miscreant again?

Leon: Guy Fausto locked him up inside a dungeon. I set him free.

Dupree: Do you just make these things up? You know Guy Fausto LITERALLY lived in a spider can, is that where you set that irritating thing free?

Leon: IRRITATING!!! You want to talk about irritating??? DUMB, DUMBER AND DUMBRAH OVER HERE!!! NOW THEY ARE IRRITATING!

Leon looks at TKF who are laughing like a bunch of school kids and skating around the room like Blades of Glory, but as a trio. Their technique, their chemistry, their form, pure beauty in the eyes of Dupree. It was if he was split into 3, yet still in the infancy of his Betterness..

Malu: I got to agree with Leon. These kids ate a pack of my nachos this morning.

Dupree: That was one pack out of the hundreds of packs you got in this very locker.

Tibby pulls open a locker, hundreds of packs of nachos fall out. Malu just shrugs and continues eating.

Flipp: Sharing is caring brah

Kik: Caring is sharing brah

Tripp: Braaaaaaaaaaghahdandn..

Tripp crashes into Leon in the form of a botched superkick causing him to fall over and drop the necronomicon.

Rodent: Master, master, you ok?

Leon: I would be if these stupid kids didn...

Just then, Leon notices a page in the necronomicon about shield warding.

Leon: I love these kids...

Malu: You just called them STUPID.

Leon: That's all in the past now. Thanks to these kids. I have found the page that is going to prevent GOD from being able to use any of his almighty powers on us tonight.

Malu: Leon... You do realize god isn't

Leon is too engaged into his necronomicon.

Malu: Never mind.

While Leon prepares the spell, Dupree glides with TKF to the other side of the room for a small huddle.

Dupree: Don't mind them, that's what happens when you spend too much time on Turmoil...

Kik: We can't get a pet brah, call him Hamster brah?.

Tripp: Yeah brah or a gerbil brah and call him Pet brah?

Flipp: A mice brah...name em' Brah brah.

Tibby chuckles under his breath but remains focused.

Dupree: After I'm done with McGee and you guys win those tag titles, I'll get you whatever you want.

TKF: Braaaaaaaaaaaaaaaaaaaghhhhhhhhhhhhhhhh!

The trio immediately start skating and superkicking every non-living thing in sight. Dupree nods in approval. Malu approaches him with a curious look, nachos in hand.

Malu: What are they doing?

Dupree: Practicing.

The Camera pans to the announce team!
| | |
| --- | --- |
| | Oh boy! |
| | THIS IS GONNA BE THE NIGHT BRAAAAH |

SMYTHE vs PRINCE
Loading the player...
The Camera pans to the announce team!
| | |
| --- | --- |
| | What!!! |
| | Oh no!!! |
We turn to the scene of Drago's dojo, where we can see Johnny Law sitting behind his computer looking at a map. Around his monitor are several post-its with extensive notes taken on them. He scratches his head as Drago walks in.

Drago Cesar: How things look?

Johnny Law: Well, here's the good news; he's around this area.....somewhere.

Drago Cesar: What is bad news?

Johnny Law: None of these leads seem to take me to a specific destination. I have an excerpt from a phone call, but that doesn't seem to help much. Here, take a listen.

Johnny pulls up the call as Drago listens.

???: .....Our dear old Sensation is under control. Where do you need him to be....delivered?

???: Just keep him in the *Static* and make sure that he doesn't get to the *Static*.......

Sensation (in the distance): LET ME OUT OR I WILL BREAK YOUR NECK! DEADASS!

We then hear some sort of commotion before that part of the call ends. Drago looks at Johnny.

Johnny Law: Sensation seems to be doing relatively fine, but as far as where he's at, we're not certain. That last call came from here....

Johnny points at a part of the New York map.

Johnny Law: He's probably not there anymore, Mugen might've had him moved. Though I'd imagine that he's not too far.

Drago Cesar: Let me know if you find any more lead. Have to find Sensation no matter what.

Johnny Law: Oh, so you can just kick the crap out of him in person when you finally do find him?

Drago remains silent.

Johnny Law: Listen, I know that it's hard not to think about tearing his throat out, but you gotta put that aside. Like it or not, he's family to Nate, and if we piss off that GOAT, then this whole thing is gonna go to hell. Just......try not to hurt him too much if you find him, ok?

Drago smiles as Johnny returns to his computer. The feed fades to black.
The Camera pans to the announce team!
| | |
| --- | --- |
| | Hmmm!!! |
| | In hot pursuit! But what about tonight! |

The X-Tron Flickers On!
Loading the player...
The scene shifts to Madison Cox, staring blankly at a monitor located in catering. Her jaw dropped, and so did her overpriced glass of wine. The glass shattered, and everyone turned to stare.
Whether it was at her, or the video of her younger self playing on a endless loop was unknown. She took her frustrations out on the staff and wrestlers who were just trying to enjoy their free meals.

Madison: You saw nothing! I don't know who that is. But I DO know our president. I'll have you all shipped out and visiting Carlos Cruz in no time if you don't tell me where these videos are coming from!

The wrestlers returned their attention to their meals and ate quietly. Madison cursed loudly, having a temper tantrum as the video started up once again. Gentleman Jack walks in and notices his beloved Queen crying.
He walks up and offers a hug, Madison collapsing into his arms as she sobs heavily on his shoulders. Jack, consoling his Queen, takes the situation a little too far as his hand begins to wander down to Madison's regal buttocks.
As Jack grabs a handful of royal ass, Madison immediately stops crying and slaps Jack across his scumbag face.

Jack: What? Did I read the room wrong?

Madison: No shit you read the room wrong. You're lucky I don't tell My King. Watch your hands...and your eyes, perve! And my socks keep going missing. Is it Seb? Tell me!

Jack: Just your socks?

Madison looks at Jack with disgust in her heart and simply walks away.
The Camera pans to the announce team!
| | |
| --- | --- |
| | Hahahaha!!!! |
| | How can you laugh, HOW CAN YOU LAUGH!!!! |